Erica Dicker, violin
Allen Otte, percussion
Paul Schuette, electronics
New record out on Parlour Tapes+!

Check out the review by Peter Margasak – Best of Bandcamp Contemporary Classical: January 2017
MUSIC
Improvisations
recorded live at The University of the Arts 'Out of the Box' performance series – March, 15 2016
this performance makes use of our 4-channel violin pick-up – see it here
Audio clip: Adobe Flash Player (version 9 or above) is required to play this audio clip. Download the latest version here. You also need to have JavaScript enabled in your browser.
Anthony Braxton – Ghost Trance Music
Audio clip: Adobe Flash Player (version 9 or above) is required to play this audio clip. Download the latest version here. You also need to have JavaScript enabled in your browser.
'Vaster than Empires' – 12 minute version
Audio clip: Adobe Flash Player (version 9 or above) is required to play this audio clip. Download the latest version here. You also need to have JavaScript enabled in your browser.
'Vaster than Empires' – 45 minute version – EXCERPTS
Audio clip: Adobe Flash Player (version 9 or above) is required to play this audio clip. Download the latest version here. You also need to have JavaScript enabled in your browser.
Audio clip: Adobe Flash Player (version 9 or above) is required to play this audio clip. Download the latest version here. You also need to have JavaScript enabled in your browser.
About
Vaster than Empires makes improvised music that channels a diversity of influences and energies – think Cardew meets Coleman. Erica, tapping inspiration from her heroes (Jenkins, Kremer, Braxton…), creates everything from densely lush and drone-like textures to harsh and grating sounds by subjecting her violin to chains, screws and electric fans. Al, a friend and collaborator of John Cage's, brings a wild menagerie of sounds to the table that include his prepared yang-chin (a Chinese dulcimer with all manner of things stuck between the strings to produce prepared piano-like sounds), bicycle wheels, rocks, beer cans, and, occasionally, a bowed piece of styrofoam. Paul provides a layer of electronic effects to this bizarre soup in an attempt to stir it all together by suggesting new directions, creating new textures and, in general, providing just the right number of curveballs to keep the music in the moment. The result is an far ranging blend of textures and sounds from players who are comfortable exploring any point along the space-time continuum.
With sound as our guide (as opposed to any kind of a score), we have developed a musical relationship based on a mutual feel for sonic feedback: any one of us can input new information into the system to propel us towards an uncharted sound world.  By performing together often, this sonically oriented shorthand continues to deepen in complexity.  Using materials from our previous performances to inform and shape our current performances, we hope to musically guide our practice forward in a natural and continuous way.  Our goal is to maintain a balance between past and present.  As improvisers we seek the musical freedom required to react spontaneously to the moment, yet we also want that moment to be meaningful and inspired by the past.
Images
Performer Bios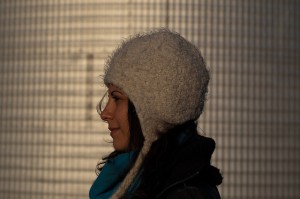 Violinist Erica Dicker works in a wide variety of musical settings spanning bridges between worlds of orchestral performance and free improvisation.  She regularly contributes her talents to orchestras across the United State, such as the Grand Rapids Symphony, and serves as concertmaster of Anthony Braxton's Trillium/Tri-Centric Orchestra.
Erica is a founding member of the contemporary chamber music collective Till By Turning, violinist in Katherine Young's Pretty Monsters, and frequently performs with Anthony Braxton's Diamond Curtain Wall Quartet and 12+1-tet.  She has premiered works by many composers including Olivia Block, Jason Cady, Tim Daisy, Ryan Ingebritsen, and Katherine Young.  An alumnus of Chicago pop institution Roommate, she has also recorded and toured extensively with New York-based rock band I'm In You.
Erica also performs her own music, exploring the idiomatic modalities and textures of her instrument.  A recording documenting her solo music is currently in production.
Erica earned degrees from the Oberlin Conservatory of Music, the University of Minnesota, and is completing her doctoral studies at the College-Conservatory of Music.  Her primary teachers include Gabriel Pegis, Marilyn McDonald, and Jorja Fleezanis.  She currently divides her time between Brooklyn, NY and Cincinnati, OH.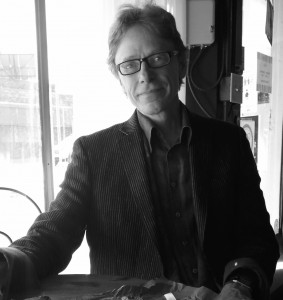 Allen Otte came to the University of Cincinnati in 1977 with The Blackearth Percussion Group; in 1979 he founded Percussion Group Cincinnati.  Appearances in their national and international touring schedule have included the major cities, festivals, concert halls and schools of America, Europe and Asia.  Over the past 30 years, many young composers from around the world have created a large body of new and often experimental music for the trio.  The first CD in the group's contribution to the series of Mode Records' integrated set of the complete music of John Cage was released in 2011, and a CD of 5 collaborative works with computer music composer Mara Helmuth is available on EMS.  In addition to percussion, Otte teaches eurhythmics,  various literature seminars, and coaches and conducts traditional and contemporary chamber music. He has presented his own creative work in solo concerts and guest presentations throughout the U.S., and in Europe and Asia.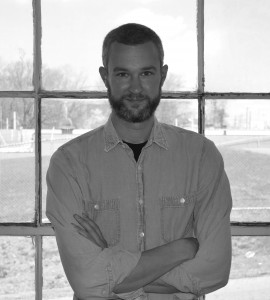 Paul Schuette is a composer, sound artist, improviser, programmer, and educator living and working in Philadelphia, PA.  According to Citybeat Cincinnati, he creates "works of art that address multiple senses simultaneously and thoughtfully, no matter the context."  His work and pedagogy explore the potential for technology to enhance art and music in meaningful ways.  Interested in writing complex music with simple resources, he describes his current compositional aesthetic as 'simple complexity'.  Through the use of simple materials, he hopes to make complex forms accessible by presenting listeners with conceptions that they can see, remember, manipulate, and, ultimately, 'understand' by merely listening.  Paul's gallery work, including his collaboration with painter Mary Laube (aka The Warp Whistle Project) has been exhibited in Chicago, Cincinnati, Bloomington-Normal, Detroit, Daejon, and Hong Kong.  Recent musical collaborators include Percussion Group Cincinnati, Brianna Matzke, Erica Dicker, Zach Larabee, and Eric Derr.  Paul has been a resident artist at VCCA, the Ucross Foundation, Signal Culture, and the Experimental Sound Studio.  His music has been performed at numerous universities and at venues including the Contemporary Arts Center (Cincinnati), Lougheed-Kofoed Festival of the Arts, PASIC, Constellations (Chicago), NIME, SEAMUS, Cincinnati Fringe Festival, NYC Electroacoustic Music Festival, Soundcrawl:Nashville, Intermedia Arts Festival (Indianapolis), Taff's Art Center (Columbia, SC), and the Midwest Composer's Forum, among others.